Conveyable Materials
Here are some examples of the bulk materials that Archimedys augers are well suited to processing. Further details on specific uses.
Grains and grain by-products
oats – sugar beet – barley – hemp seeds – rape oil seeds – corn – corncobs – peanuts – different flours.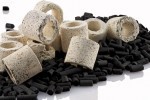 Crushing concentrated feeds
Crushing seeds and other feeds: into flakes >> groats > pellets > pulp.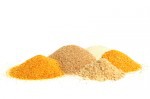 Organic agricultural waste
corn leaves – soya bean stalks – sunflower seed shells – different wastes -hay - brans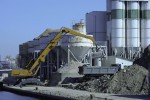 Fuels
Cellulose – coal – coal ventilation – charcoal – lignite watering – brown coal dust – peat - woodchip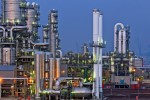 Minerals and fertilizing chemicals
aluminium hydroxide – boric acid – citric acid – starch – clay – calcium carbonate – phosphates – sodium – chlorides – potassium chloride – potassium magnesium – potassium sulphate - urea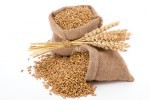 Foods
cocoa powder – breadcrumbs – cocoa bean shells – fishmeal – meat meal – potato starch – cocoa beans – powdered milk – salt – sugar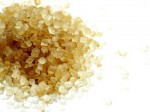 Industrial products
Plastic granules - rubber granules